Welcome to the Spin Phenomena Interdisciplinary Center (SPICE)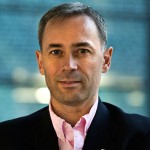 Our vision is to create a center that brings together different scientific fields to interact at a level that each field could not achieve on its own. We invite you to join us on this adventure. We follow the philosophy that some of the best scientific learning and discovery occurs outside one's comfort zone and that new opportunities can only be achieved if we are willing to look beyond our frontiers.
With the generous help of the Humboldt foundation and the State of Rhineland-Palatinate, we begin by offering different formats of scientific workshops, collaborative interactions, and a visitor programs. We particularly want to encourage the leadership of young scientists open to interdisciplinary interaction. We are, at this moment, flexible, receptive to good suggestions, and hoping for your participation.
Jairo Sinova, Director of SPICE
Mission Statement
The Spin Phenomena Interdisciplinary Center aims to bring together scientists from diverse disciplines and of varying seniority in the broad area of spin related research. Its goal is to break down scientific barriers and foster emergent areas of research that combine the strengths of different fields. The center funds and coordinates workshops and schools, offers post-doctoral fellowships, and hosts visiting scientists.
Opportunities offered at SPICE
SPICE offers resources to host several scientific workshops and schools focused on the general topic of spin phenomena with an emphasis on collaboration among different fields and disciplines. In this initial stage we are flexible and welcome applications at any time during the year.
We do not have a physical space to host SPICE Workshops. MITP kindly offers their premises. It is located on the Campus of Johannes Gutenberg University in the immediate vicinity of the SPICE Center.
Germany's largest wine region, Rheinhessen, lies in a valley of gentle rolling hills with Mainz being one of its biggest towns. The historic WASEM winery in Ingelheim has appealed greatly to our workshop participants. A family owned hotel with conference rooms, restaurant and vineyard, its picturesque setting and wonderful surroundings of vineyards and historical architecture make it an ideal place to concentrate on physics in a relaxing and inspiring atmosphere.
We also have the availability to host visitors that would like to collaborate with the local spintronics focused theory groups. At the moment this will be done on a case by case basis. Please contact us if you would like to visit us.
We offer a well-equipped parent child room with diaper changing facilities. Please click here to see the pictures of the room.